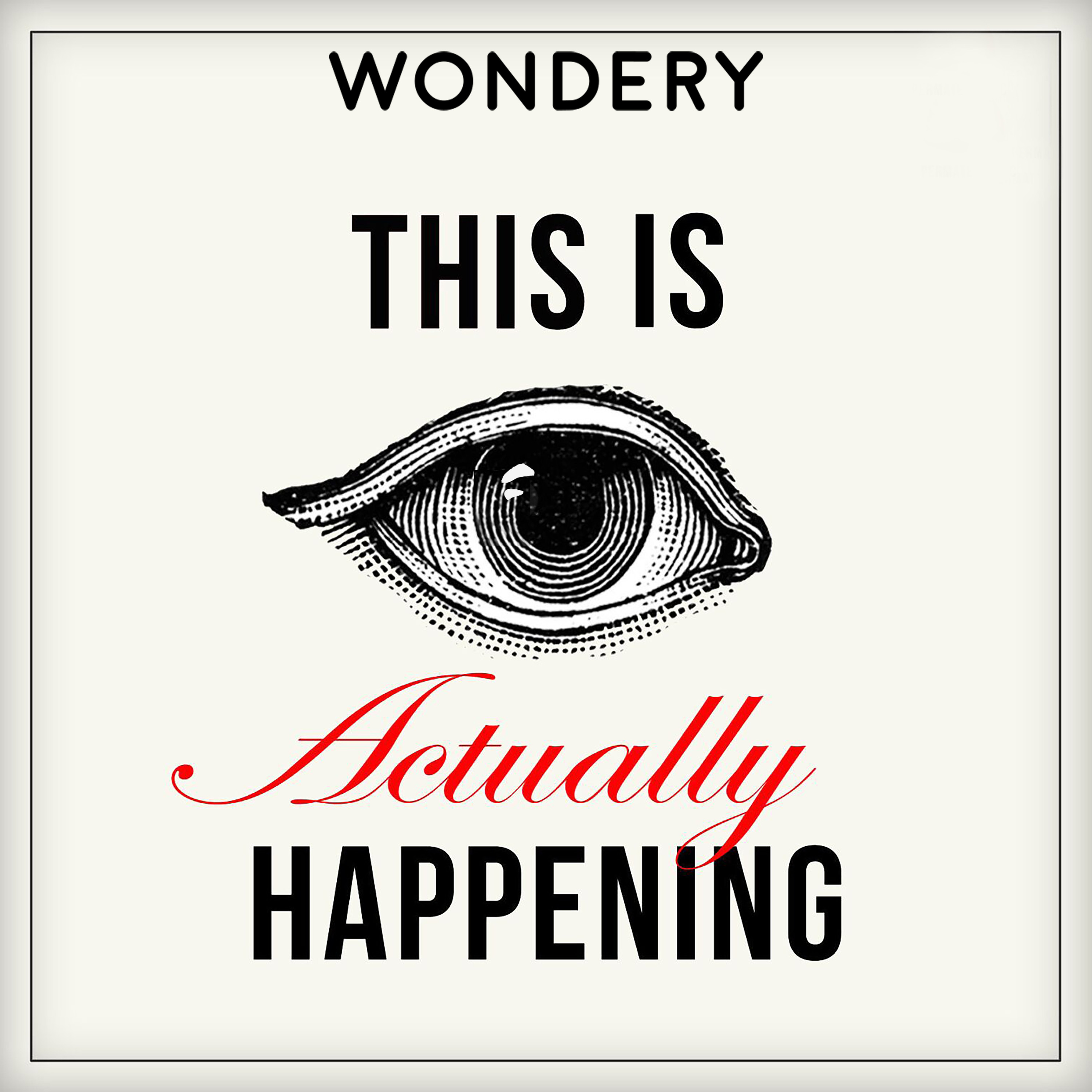 by Wondery
Published: Tue Sep 06 2022
Show Notes
A woman struggling to find herself finally discovers a place where she belongs and forms a deep friendship, but when she experiments with a powerful psychedelic the experience reveals more than she bargained for.
Today's episode featured Ash Stryker. You can find out more about Ash and see her illustration and artwork by going to her website: ashstryker.com/
Content/Trigger Warnings: eating disorder, drug use, drug overdose, hallucinations, explicit language
Producer: Whit Missildine, Andrew Waits
Social Media:
Instagram: @actuallyhappening
Twitter: @TIAHPodcast
This Is Actually Happening Discussion Group on Facebook: https://www.facebook.com/groups/201783687561039/
Website: www.thisisactuallyhappening.com
Website for Andrew Waits: andrdewwaits.com/
Wondery Plus: All episodes of the show prior to episode #130 are now part of the Wondery Plus premium service. To access the full catalog of episodes, and get all episodes ad free, sign up for Wondery Plus at https://wondery.com/plus
Support the Show: Support The Show on Patreon https://www.patreon.com/happening
Shop at the Store: The This Is Actually Happening online store is now officially open. Follow this link: https://www.thisisactuallyhappening.com/shop to access branded t-shirts, posters, stickers and more from the shop.
Transcripts: Full transcripts of each episode are now available on the website, thisisactuallyhappening.com
Intro Music: "Illabye" – Tipper
Music Bed: Ambient Themes by Nigel Coutinho
Services
If you or someone you know is struggling with the effects of trauma or mental illness, please refer to the following resources.
National Suicide Prevention Lifeline: 1-800-273-8255
National Alliance on Mental Illness: 1-800-950-6264
National Sexual Assault Hotline (RAINN): 1-800-656-HOPE (4673)
Crisis Text Line: Within the US, text HOME to 741741
SeePrivacy Policy at https://art19.com/privacy and California Privacy Notice at https://art19.com/privacy#do-not-sell-my-info.